Interior Design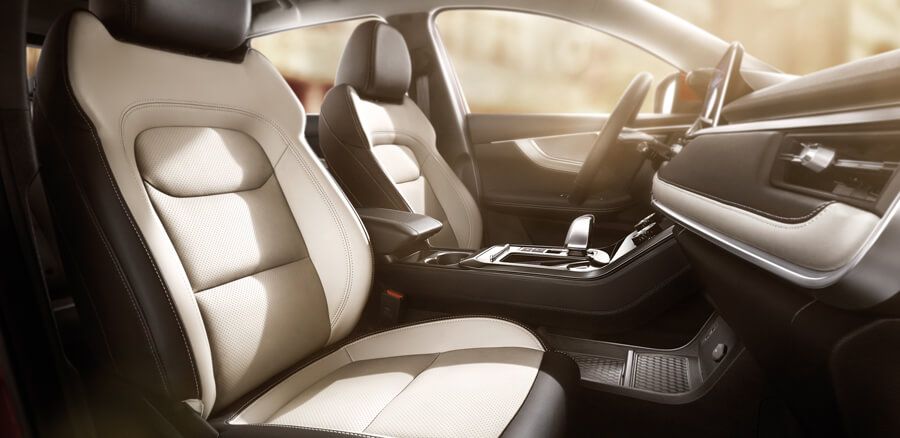 With luxurious and dynamic tech, the seat is designed with surround-wide schematics, luxurious quality and elegant interior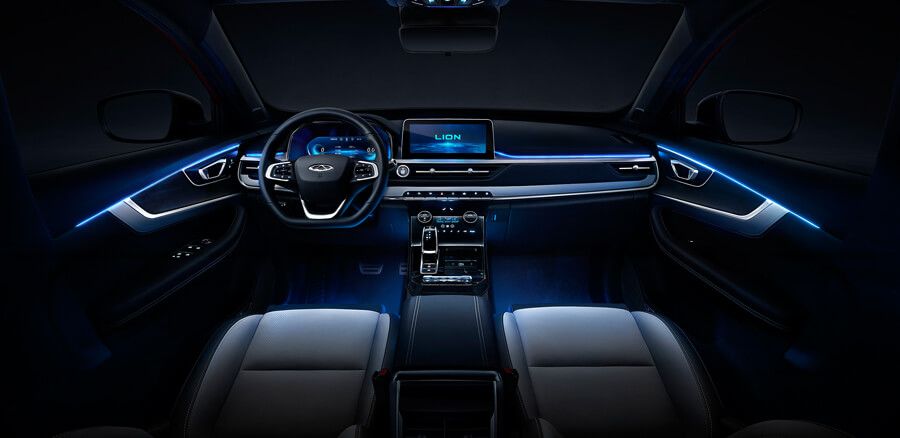 7 color themes are available for upscaling the atmosphere of the interiors, varying with step-less music rhythm, a perfect blend of technology and beauty
Double stitched interiors, laser drawing trim panels are stylish and personalized, highlighting style and taste
The panoramic sunroof has a daylighting area of up to 1.13m², allowing users to enjoy the experience of looking up at the cosmos. One-touch ON/OFF/Warped, the glass anti-pinch design protects occupants from injury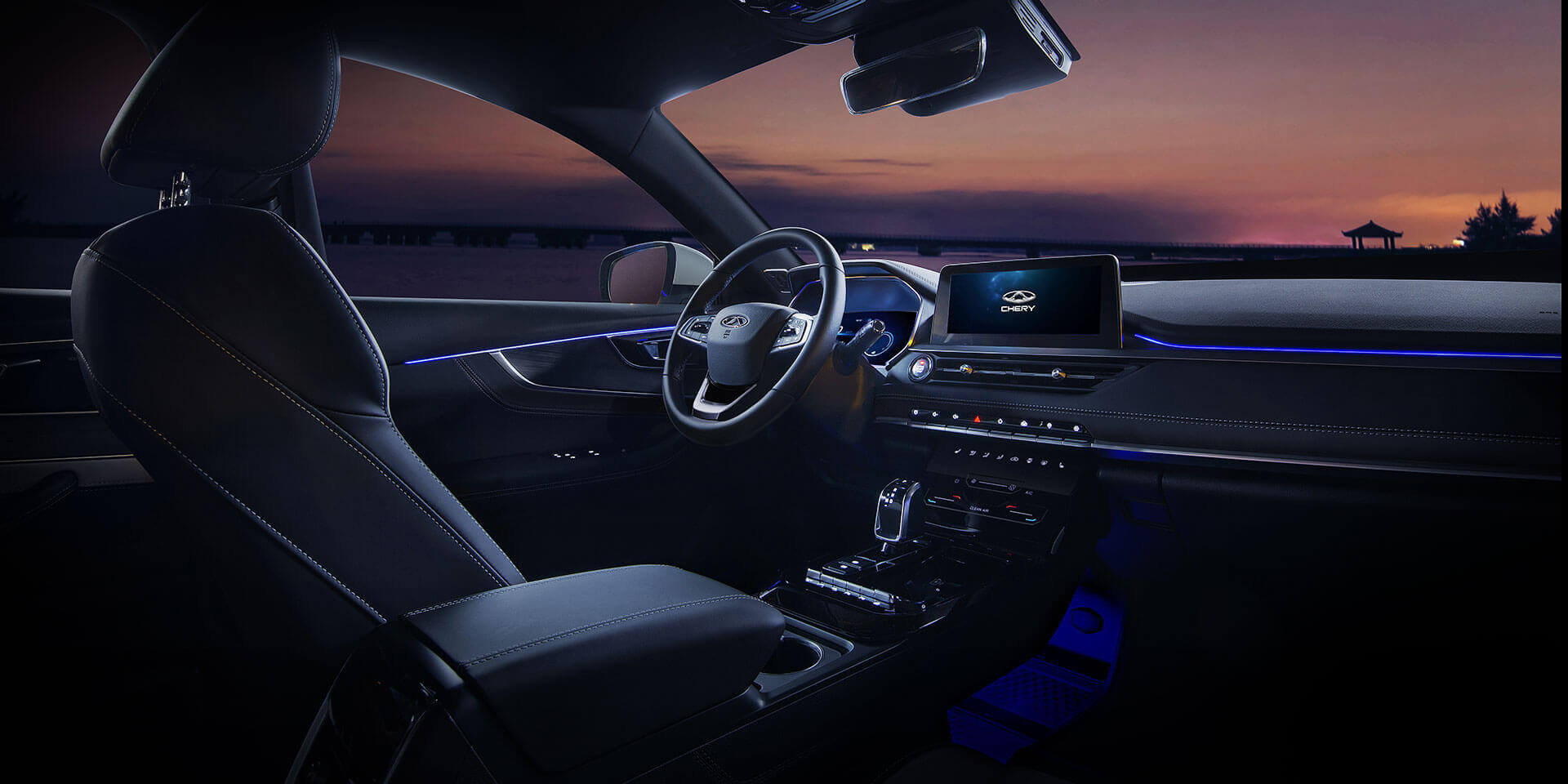 The horizontal integrated dashboard is symmetrical left and right, comfortable and elegant. The screens and knobs after zoning are easy to operate and upgrade.
With 5 occupants, the tail space measures out 475L
In the case when rear seats recline, the tail space can reach 1500L
Exterior Design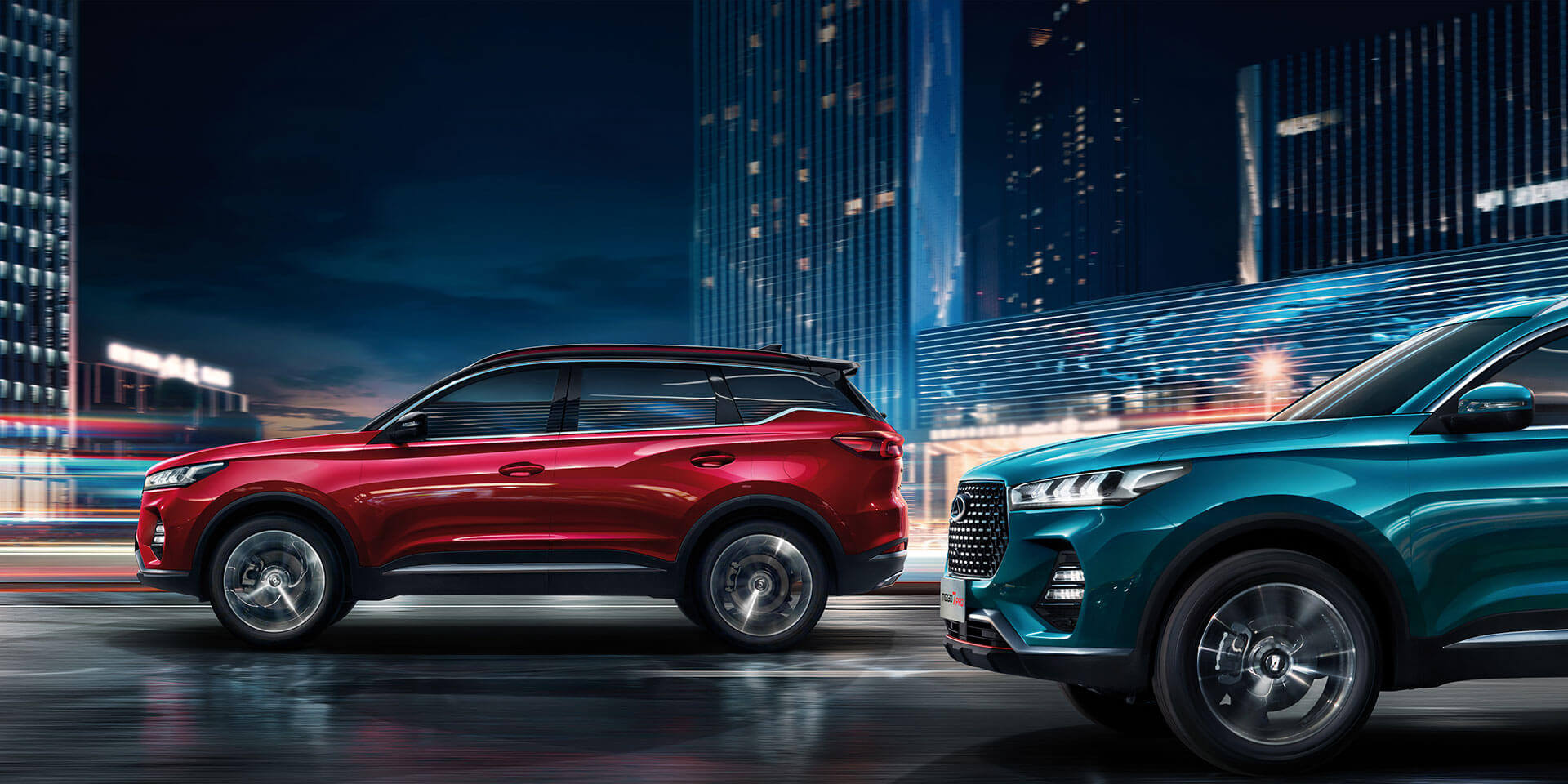 The upper beltline is horizontal and square, traversing the side body, robust, epic, and triumphs against action by staying still. The two lower beltlines are round and dynamic, forming an accelerating atmosphere, dynamic and fashionable.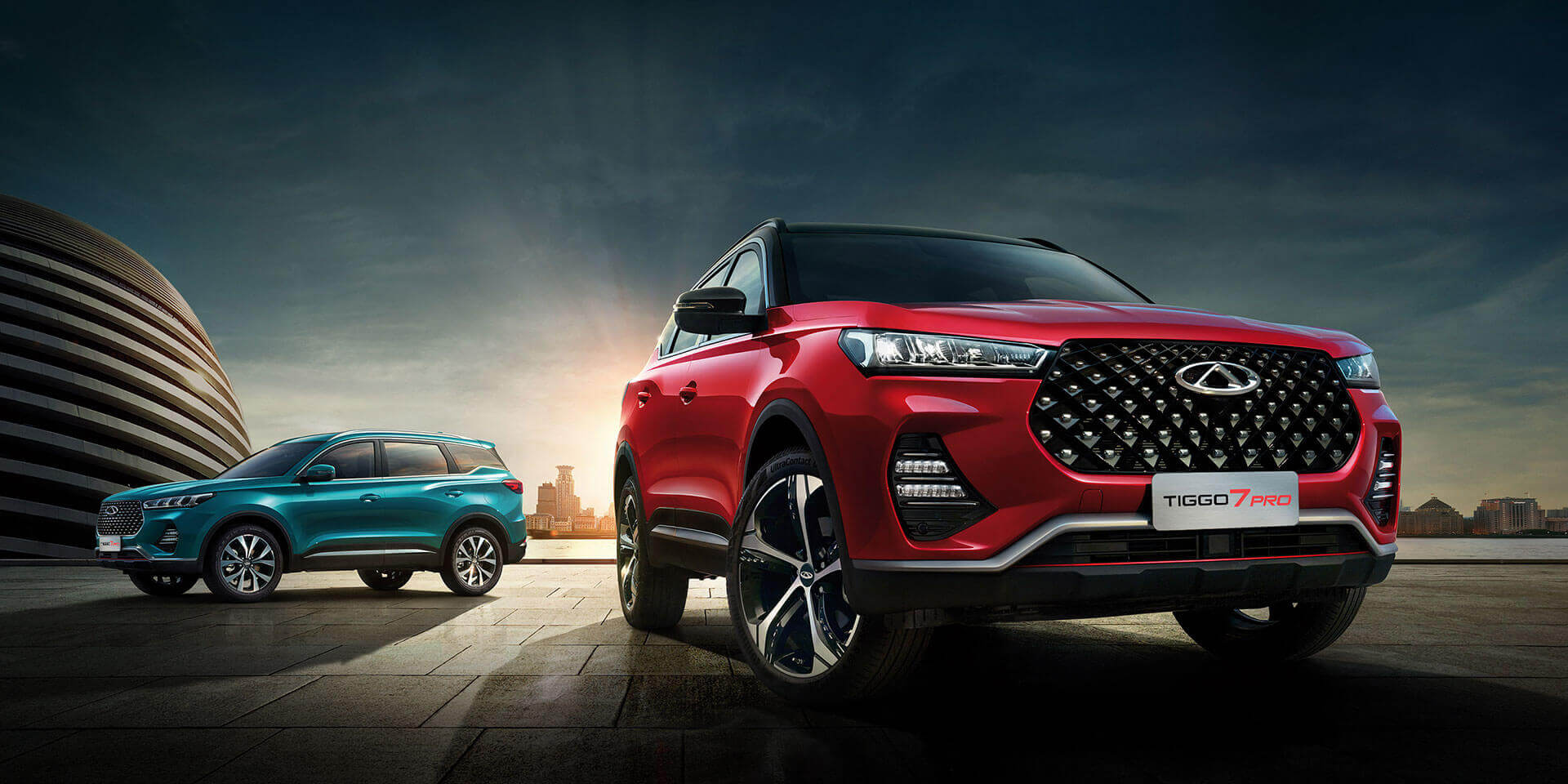 The LED high and low beams adopt a multi-cavity reflective matrix, simple and elegant, illuminating all.
Performance
The 1.5T engine has the maximum power of 108KW, the maximum torque of 210 / 1750-4500rpm, and the fuel consumption per 100 kilometers of only 6.8L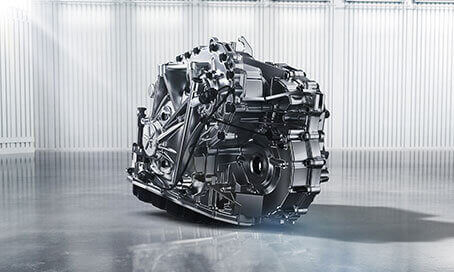 CVT25 can be on a par with Aisin 6AT, and its maximum torque is 280N · m. The BOSCH steel belt improves the transmission efficiency to 92.5%, and saves 7% fuel.
The T1X platform has better headroom for front and rear seats, and higher ground clearance. The approach and departure angles also ensure better off-road performance.
Technology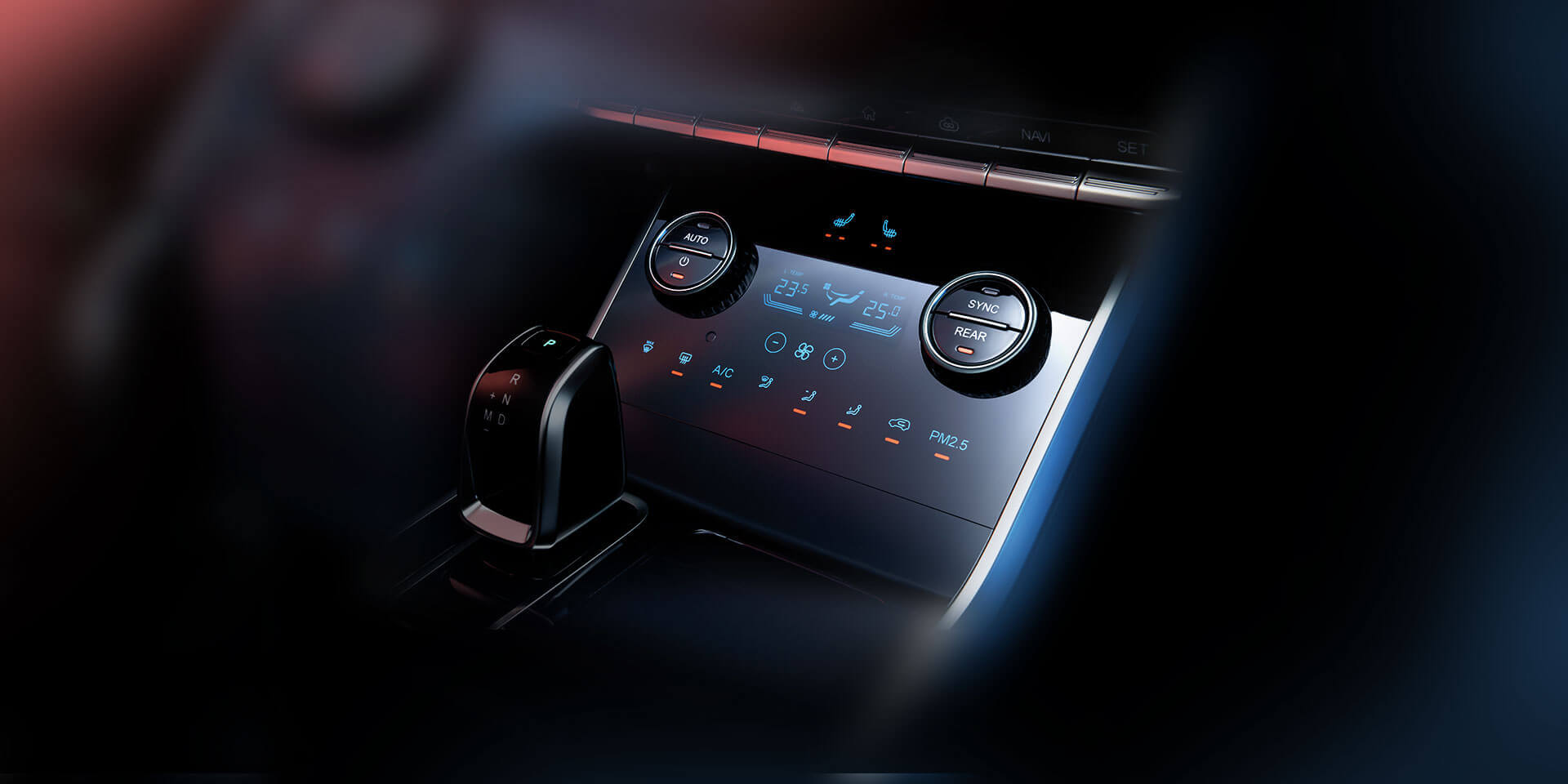 8 inch LCD touch screen, IML (In-Mold Labeling) process + capacitive touch screen + voice feedback + physical knob, and has the unique 8-inch intelligent A/C touch screen, as a scratch proof and dust-proof and waterproof, corrosion resistant, high-end luxury type.
The opening angle will be automatically memorized when the trunk button is pressed for 3 seconds. Other methods to open the trunk door include remote control opening and manual opening.
The 12-Inch HD full-screen LCD instrument can interact with the central control screen. It can realize multimedia, communication, early warning, driving information, warning message, setting and other functions.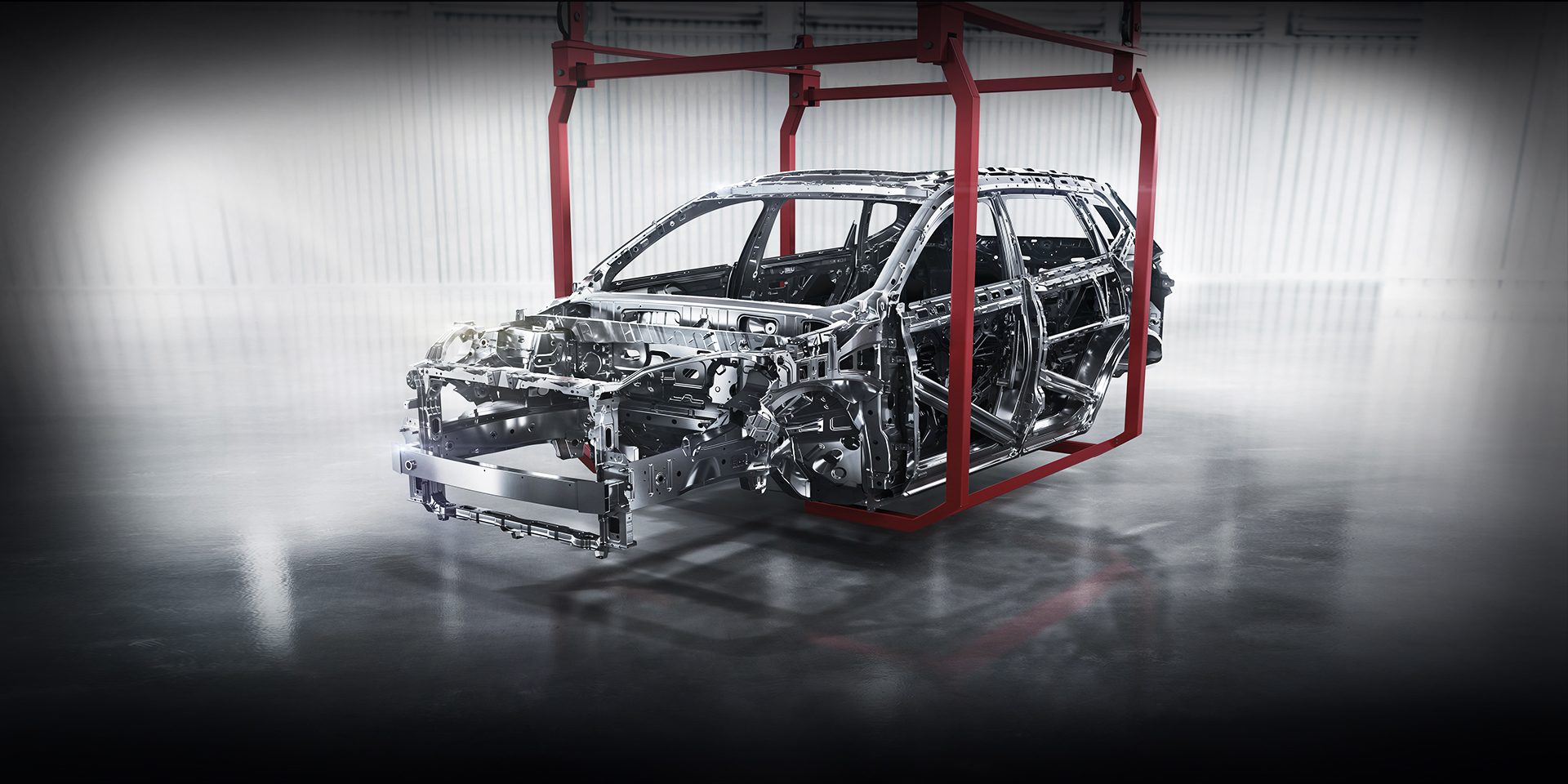 Multiple blocks of Bentler ultra-high strength thermal forming steels
Yield strength ≥1500Mpa
The whole vehicle cover is made of galvanized steel plates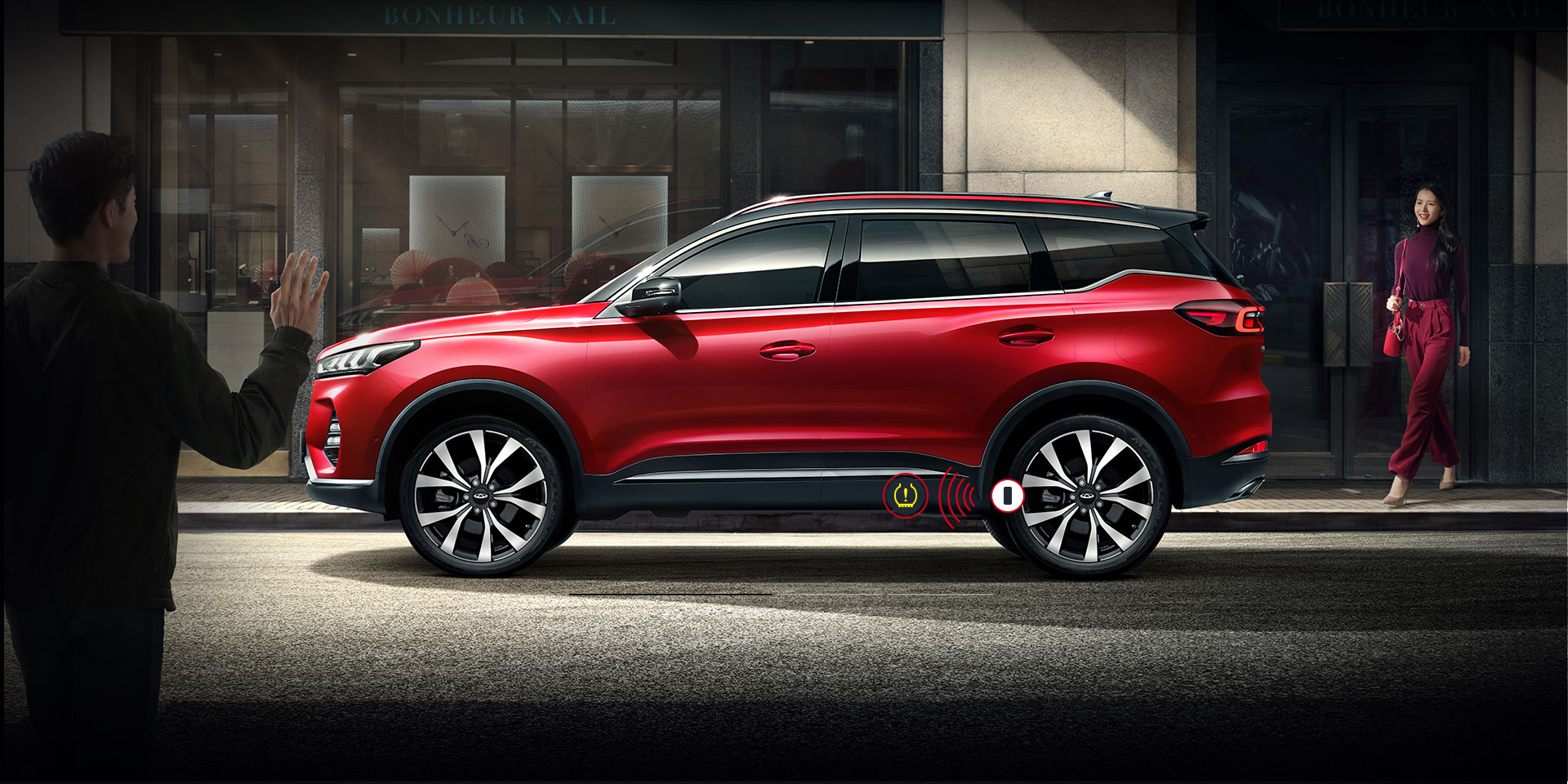 Each tire carries a tire pressure sensor, which displays tire pressure and temperature on the instrument via wireless radio frequency signals, effectively avoiding accidents.
8-inch A/C LCD Touch Screen
Inductive electric trunk door
Tire-Pressure Monitoring System (TPMS)
Overview
Category
SUV
Product Label
1.5T DCT
Model Name
Tiggo 7
Engine
Engine Label
1.5 T
Displacement(cc)
1498
Max. Speed(kph)
185
Max. Power(kw/ rpm)
108/5500
Max. Torque(N.m / rpm)
210/1750~4000
Number of Cylinders
4
Valves of Cylinder
16
Transmission
Transmission Type
6-Speed DCT
Fuel Consumption
Fuel Type
Gasoile
Fuel Tank Capacity(liter)
57
Exterior
Overall Length(mm)
4505
Overall Width(mm)
1837
Overall Height(mm)
1670
Wheelbase(mm)
2670.00
| | | |
| --- | --- | --- |
| Wheels Tires | Tires | 225/60 R18 |