Interior Design
The seat cushions are designed with the wrap-around thickened side wings, which increases the wrapping of the occupant's hip.
The six-way electric adjuster for driver's seat, matching up the electric heater, allows the driver to enjoy convenient, comfort and noble experience.
With 5 occupants, the tail space measures out 1179L
In the case when rear seats recline, the tail space can reach 2101L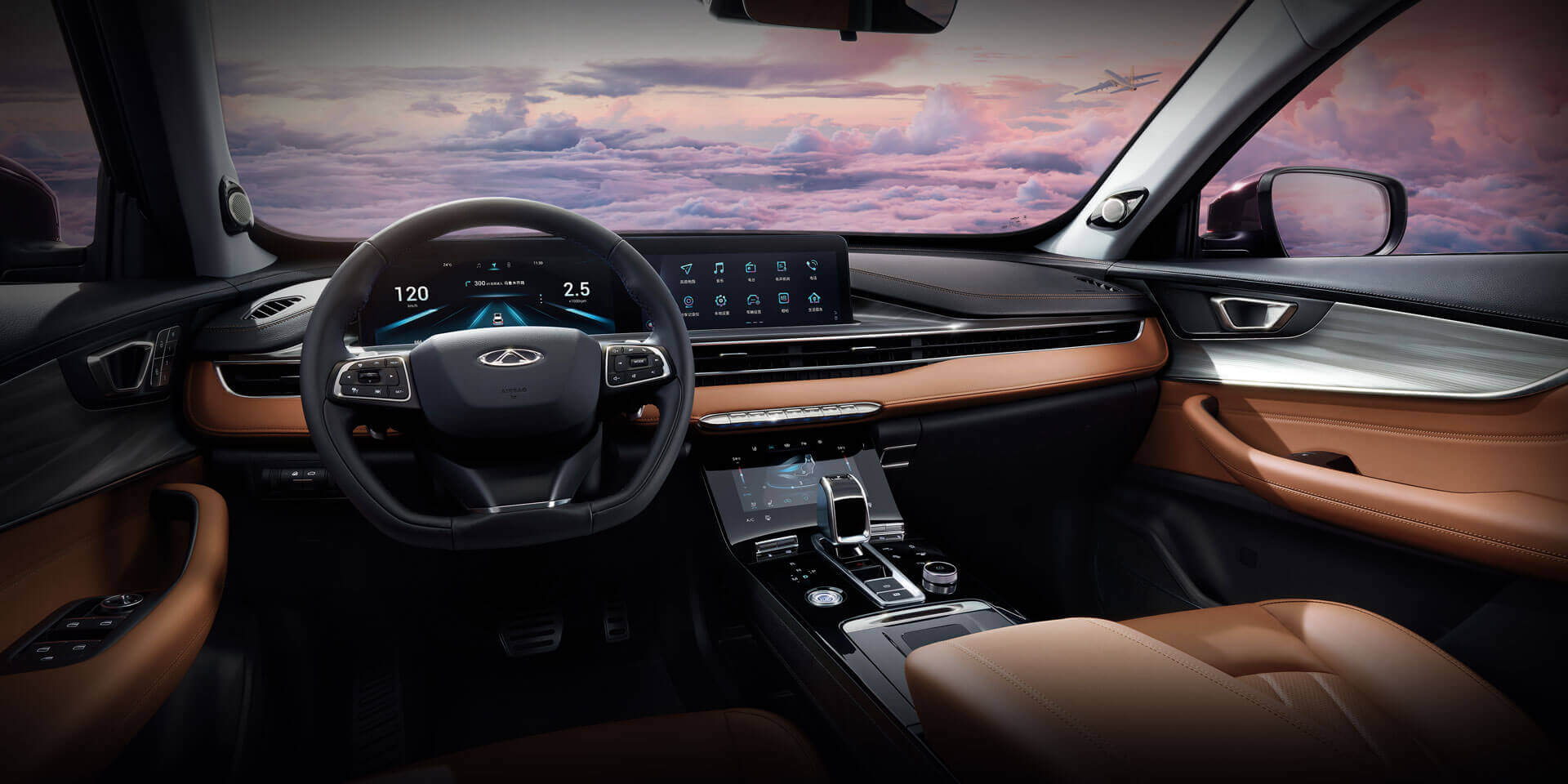 The horizontal integrated dashboard is symmetrical left and right, comfortable and elegant. The screens and knobs after zoning are easy to operate and upgrade.
With luxurious and dynamic tech, the seat is designed with surround-wide schematics, luxurious quality and elegant interior.
Fully Cladded Luxury Seat
Exterior Design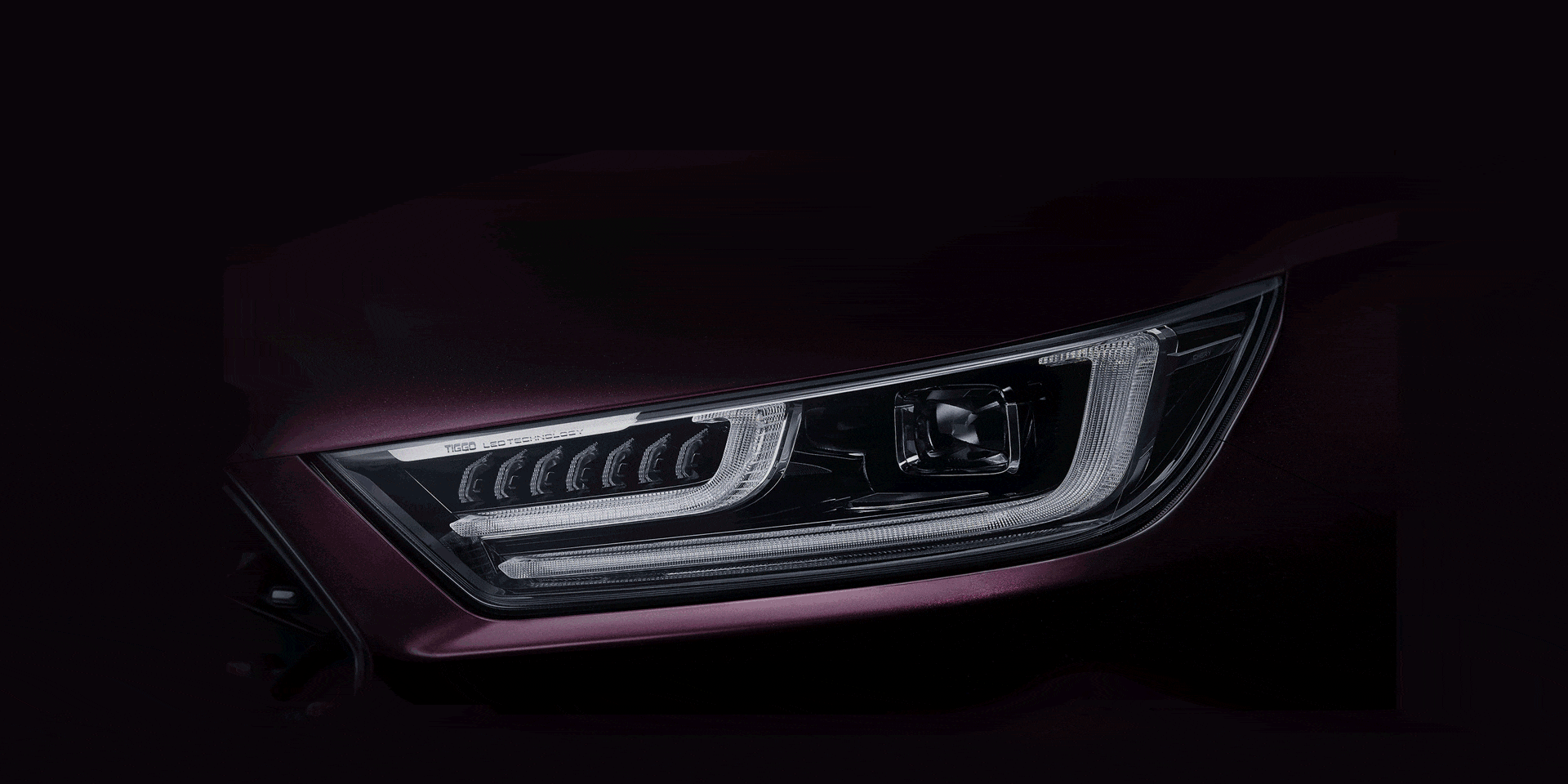 The LED high and low beams adopt a multi-cavity reflective matrix, simple and elegant, illuminating all.
The lighting efficiency of LED headlight is about 2.7 times that of the traditional halogen lamp.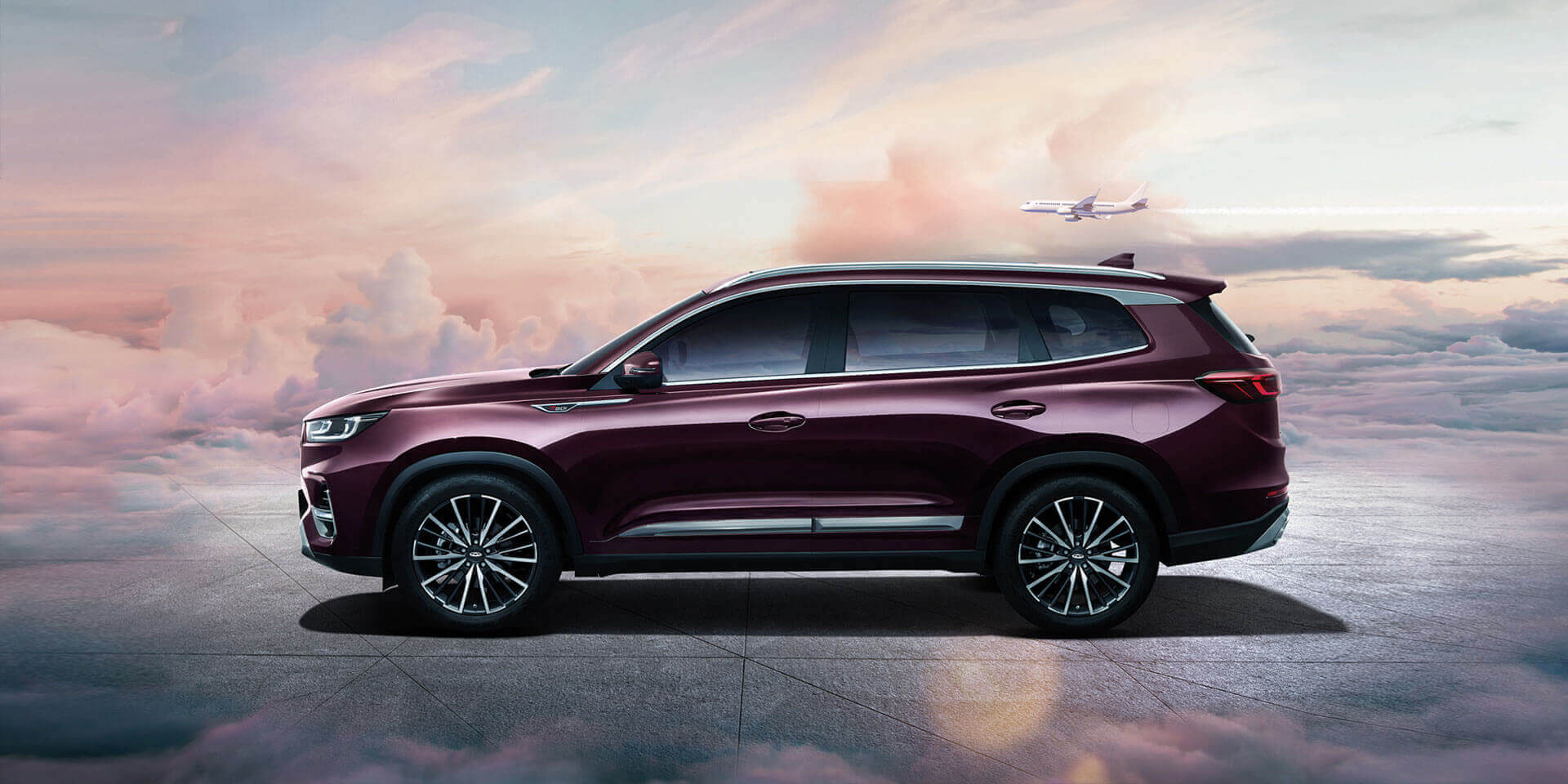 The body is outlined by three main lines, creating an effect that carries dynamic and static elements alike.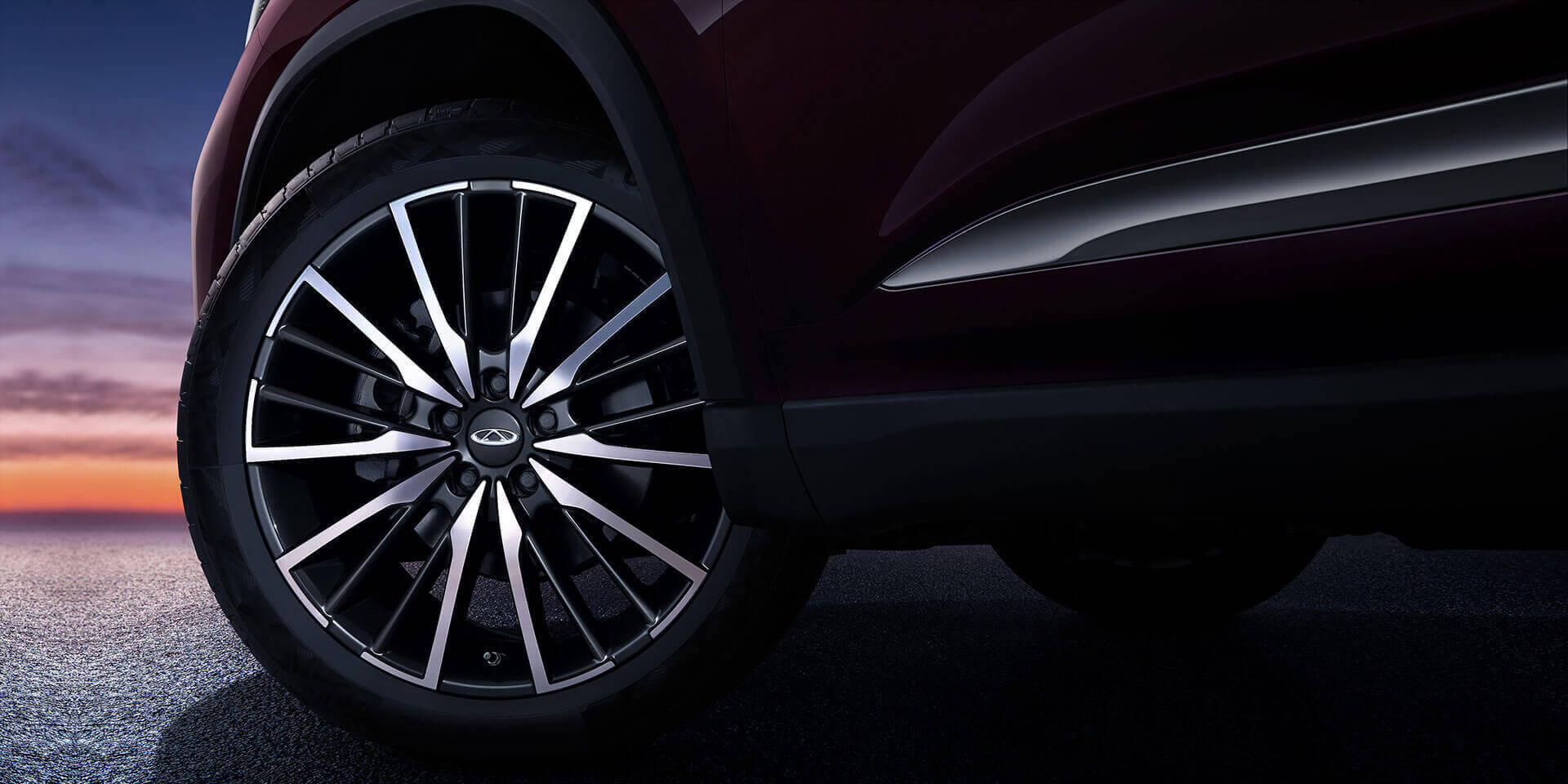 18 inch super bright aluminum alloy rim, comparable to sports car class rim, the vehicle is more sporty and majestic
Full series LED light source
18 inch aluminum alloy rim
Performance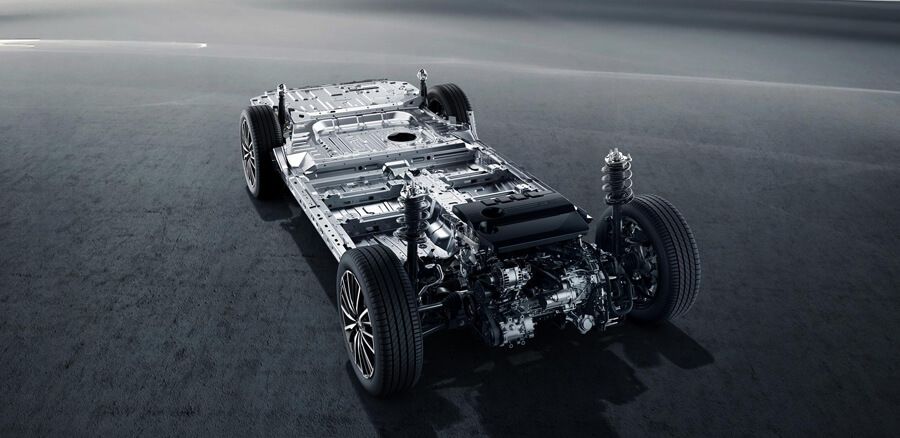 The T1X platform has better headroom for front and rear seats, and higher ground clearance. The approach and departure angles also ensure better off-road performance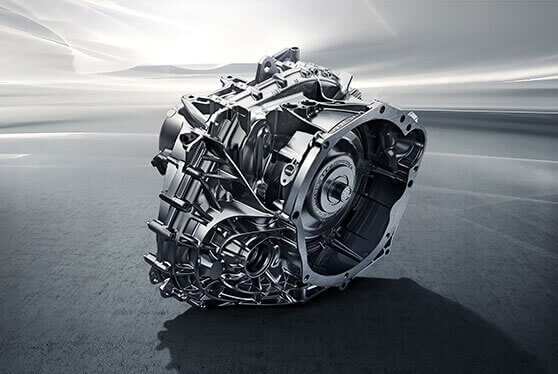 Technology
The 12.3-Inch HD full-screen LCD instrument can realize multimedia, communication, early warning, driving information, warning message, setting and other functions. The A/V system and instrument screens are interactive. There is no need to move the line of sight to the A/V system during driving - therefore a safer driving experience
12.3-inch HD suspended LCD screen is equipped with a capacitive multi-touch panel. Its resolution can reach up to 1920 * 720. It operates smoother than the mobile phone
a15W fast wireless phone charger
Tiggo 8 Pro is equipped with front seat heater and cooler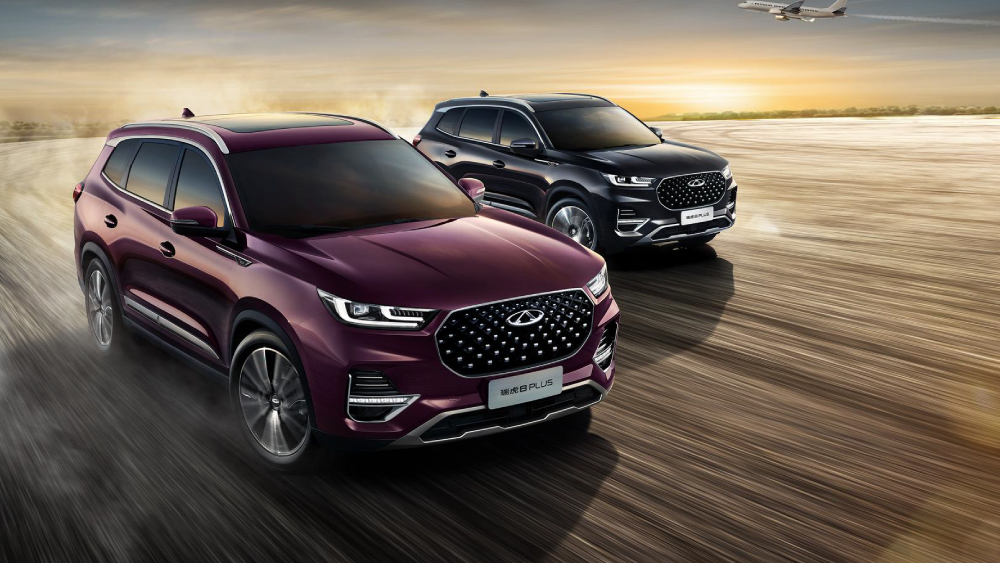 Monitoring road conditions,vehicle spacing,automatic speed regulation and start/stop.
9-inch True-color HD Capacitive Touch Screen
12.3-inch Full LCD Center Console Display